Premier's '50 Shades of Blue'
Posted on April 2, 2014 by admin | Posted in General, Lookbooks, Uniform Clothing. Bookmark this page.
A colour palette  Vincent van Gogh would have been proud of – Your Uniform colours covered.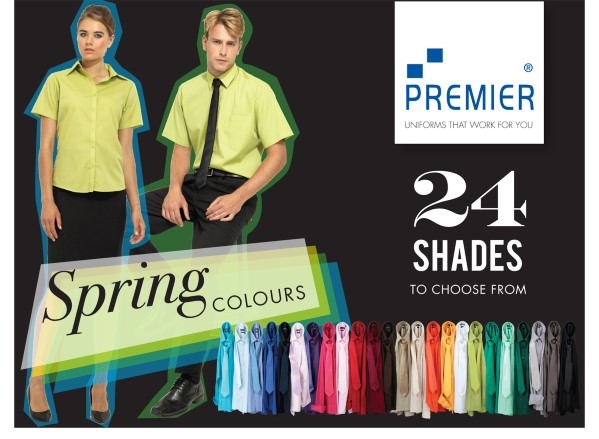 Time for a seasonal change?
Be Inspired with a spectacular palate of colour across Premier Poplin shirts and blouses. We can build a staff uniform that's right for your Company from this seasons colours. Bring our 24 colours to life with a Poplin swatch card – available to order online.

NEW!!  Premier 'Look Books' >
Our inspirational new 'Look Books' are full of fantastic ideas on how to build out a staff uniform using just one colour!   This month, we've focused on shades of blue which is this season's colour as well as a being a popular corporate colouring.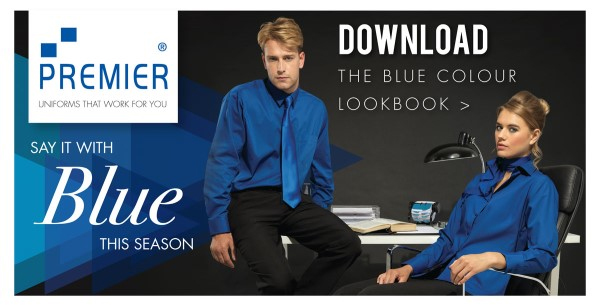 Accessorise and maximise sales >
With lightweight floaty scarves in 28 sheer colours and 28 luscious shades of satin ties, Premier can give you a wide range of accessories to highlight brand colours.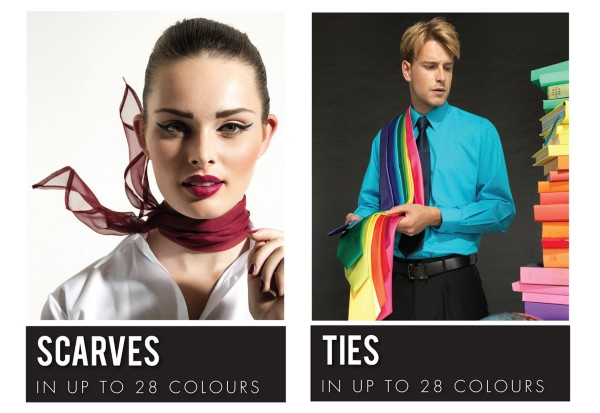 View other articles:
← Spa Tunic Brand exposure in a 'flash' with more gadgets! →