Online Christmas Catalogue
Posted on October 5, 2016 by admin | Posted in Catalogues, Christmas, General, New Catalogues, Xmas. Bookmark this page.
We know it's early but it's too good not to share.
Take a peep at our largest Christmas online catalogue ever with some great yuletide goodies for sale.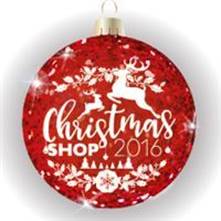 View other articles:
← Kitform supplies the Dragon Boat Send your season's greetings with a useful practical gift →
Recent News

Categories

Our Latest Tweets
Kitform have selected a range of products to help keep your customers and staff safe and aware of COVID-19 protocols....

May 19, 2020

These new Parker gift boxes carry intricate motif designs and elegant hand-drawn calligraphy for a thoughtful and special corporate gift....

November 29, 2016

Think all Drinkware is created equal? Well drink again! Contigo is a global market leader in branded drinkware on the...

November 11, 2016

Get your customers feeling festive with an Americano® Mug....

November 11, 2016

We know it's early but it's too good not to share. Take a peep at our largest Christmas online catalogue...

October 5, 2016

Kitform uniform suppliers to Webbs of Wychbold Garden Centres, supplied Tee-shirts for the dragon Boat race, Webbs came a creditable...

September 23, 2016

ID Arm Bands – a great, easy and cost effective way to instantly identify people on your premises or site....

September 21, 2015

As part of the Hillview Garden Centres integration programme we are pleased to have helped with the roll out of...

August 25, 2015

Kitform now stocking Errea Teamwear order your new team kits now for the 2015/16 season. Great range of garments and kits...

June 16, 2015

Promotional paper products are the ideal solution for getting company details in front of your customers. Perfect for use on...

April 22, 2015