Out of this World the Saturn USB Charger
Posted on October 24, 2013 by admin | Posted in Gadgets, General, Marketing, Merchandising, USB. Bookmark this page.
Charge your electronic devices on the road using this galactic dual USB car charger.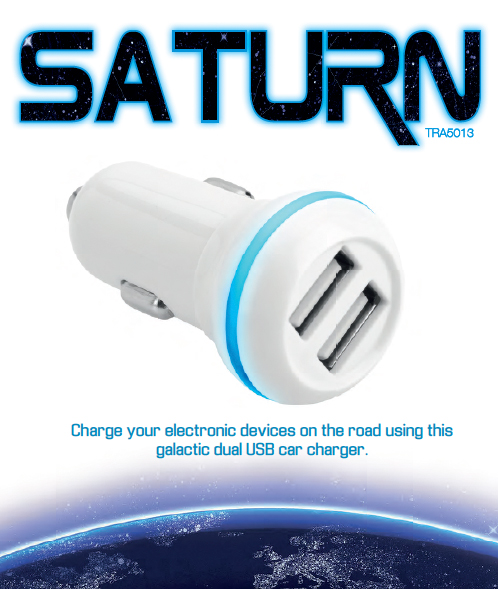 The Saturn will protect your devices against overheating and overcharging. When plugged in the ring around the charger will light up with a beautiful blue light. And because the Saturn has an output of 3.1 Ampère it is also strong enough to charge your tablet.
Product size: 5,7 x 3 x 3 cm
Logo size: 20 x 7mm
Print technique: Silkscreen
Colour: White
(custom colour possible from 3000 pieces)
Specification:
Input: 12-24V
Output: 5V/3.1A max and 5V/1A+2.1A
(when both portals are in use)
View other articles:
← "I don't believe it, the great desktop sale has begun!" Promotional Chocolate Advent Calendars →