Fantastic value our new Linear ball pen with large print area for your brand
Posted on January 28, 2015 by admin | Posted in Stationery. Bookmark this page.
If you're looking for the best way to get your message across to your customers, why not try our new Linear Ballpen? This exciting new ballpen is available in a stunning array of colour options, and combines modern design with a brilliant branding area. What's more, it offers exceptional value for money, for your promotions. What's not to love?!
Plus, throughout January we're offering 5% off any orders over £750 and 10% off any orders over £1500, so place your orders now!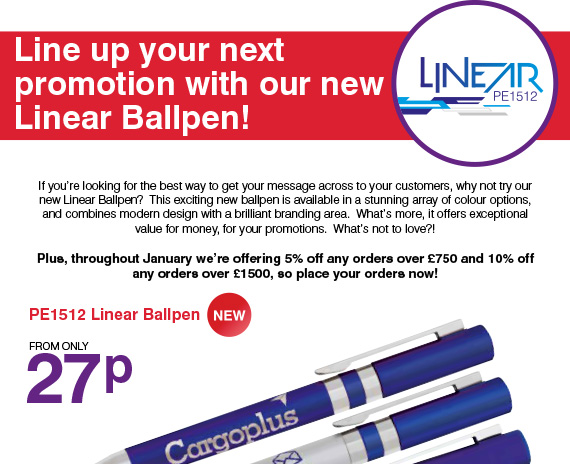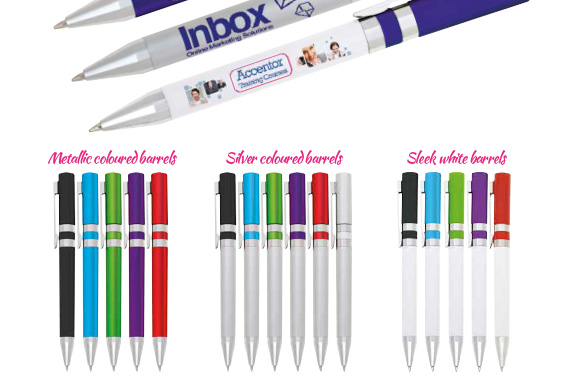 View other articles:
← Bags of style for your 2015 shopping Keep your drinks warm this winter with our UK made thermal Mugs →