All British made promo items "The future is BRITE"
Posted on May 9, 2014 by admin | Posted in General, Marketing, Merchandising. Bookmark this page.
Give your brand a brighter way to get the message across with our brilliant range of Brite™ products. Each product in the Brite™ range offers huge branding areas, exceptional print quality and fantastic durability for your promotions. Plus, they're made right here in the UK and contain recycled materials for a truly eco-friendly promotional gift.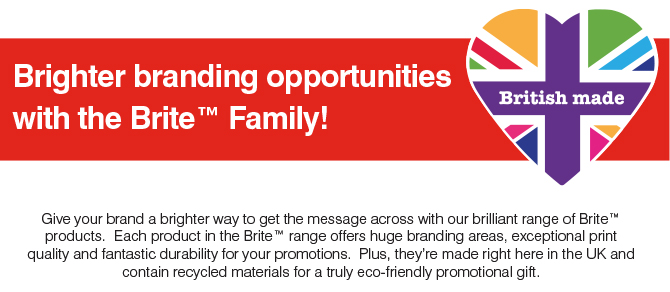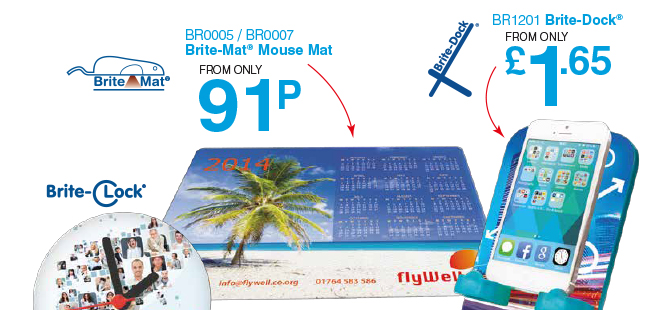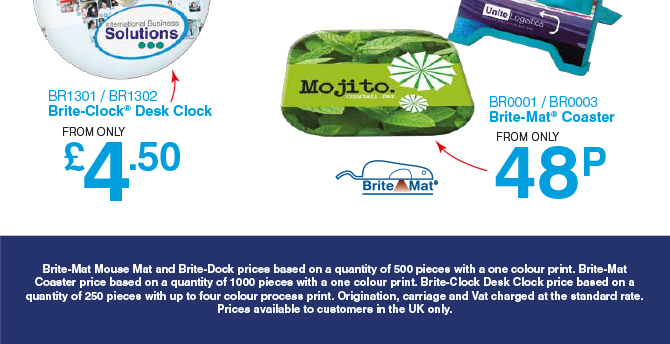 View other articles:
← "Shine a light" on our new Torch Key (Happy May Day) BESPOKE UMBRELLA AND TUITION- DON'T GET CAUGHT IN THE RAIN →